Lug 04
Stevie Wonder : Superstition video
Stevie Wonder è il re del funky pop anni settanta e ottanta. Un grande tastierista, compositore ed arrangiatore. In altre parole un vero genio musicale come pochi! Tra i suoi più grandi successi ricordo, oltre a Superstition che potete ammirare in questo strabiliante video in cui Wonder suona le tastiere e canta dal vivo, anche successi come You are the sunshine of my life, Isn't she lovely, Part time lover, I just called to say I love you e la stupenda Master Blaster.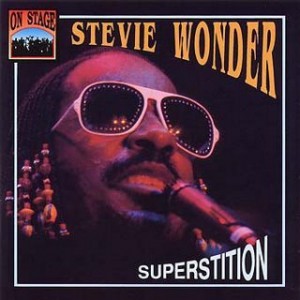 A seguire il video musicale di Superstition suonato e cantato dal vivo a dimostrare non solo la grande capacità canora di Stevie Wonder ma anche il suo strabiliante talento nel suonare (contemporaneamente) le tastiere.
Video Master Blaster e Superstition di Stevie Wonder
In questo secondo video che segue quello di Superstition, molto carico di groove, potete ammirare Stevie Wonder ancora dal vivo con la sua orchestra i un concerto del 1980 mentre esegue e canta Master Blaster.
Altri successi di Stevie Wonder oltre a Superstition
Tra gli altri grandi successi di Stevie Wonder vorrei ricordare la bellissima canzone intitolata That's What Friends Are For che Stevie ha cantando insieme ad altri grandi artisti della musica pop e blues.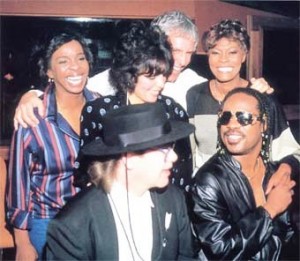 Parlo della collaborazione con il grande Elton John, Dionne Warwick e Gladys Knight datata metà  degli anni ottanta.