Mika : video youtube : Blame it on the girl
Il nuovissimo singolo di Blame it on the girl di Mika cantante libanese da pochi anni alla ribalta, destinato forse ad essere una delle canzoni più cantate di quest'anno in un video youtube.
Blame it on the girl non mi sembra all'altezza del primissimo successo Grace Kelly o della fantastica Happy Ending, però è orecchiabile, facile da ricordare e durante l'ascolto tiene piacevolmente compagnia.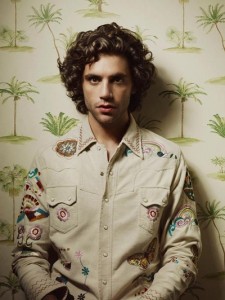 Il video è originale, la musica è allegra e sprizza freschezza da tutti i pori. Mika è bravissimo, è già  maturato parecchio dall'ospitata a Sanremo nel 2007; 27 anni, 2 anni e mezzo di attività , 2 album e già  ben 9 singoli.
Blame it on the girl : video youtube di Mika
Questo ragazzo se continua a sfornare successi riuscirà  a stupire e ad ammaliare tutto il mondo: c'è già  chi fa paragoni, probabilmente inappropriati, con Freddie Mercury!
Nota curiosa: Blame it on the girl vanta il fatto di essere stata al numero uno nella classifica dei singoli in Giappone. E scusate se è poco.

Una cosa è certa, le radio o i canali TV musicali vivranno per la maggior parte del tempo di questo pezzo, con la sua allegria riesce a ipnotizzare tutti.
Mika ci ha indovinato ancora  una volta e senza usare più di tanto il suo famoso falsetto.