Gen 14
Sultans of swing youtube : Dire Straits : musica e video
I Dire Straits sono stati una delle band più popolari ed amate degli anni ottanta a livello mondiale realizzando successi come Sultans of swing, Romeo and Juliet, Tunnel of love ed il vendutissimo album Brothers in arms. Il suo leader Mark Knoffler è il cantante e chitarrista con una voce roca inconfondibile e ottimo chitarrista con contaminazioni blues e country oltre che rock.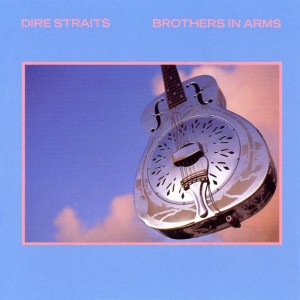 Uno dei loro più grandi successi è Sultans of swing che probabilmente è una delle loro prime canzoni prodotte, alla fine degli anni settanta e che vanta milioni di copie vendute. Ecco il video da youtube registrato poco tempo fa in cui si vede un Mark  Knopfler,  chitarrista e cantante leader dei Dire Straits.
Recensione album Brothers in Arms : Dire Straits youtube : Sultans of swing
Si, non ce lo aspettavamo, perché noi che i Dire Straits li ascoltavamo a tutte le ore del giorno, forse per desuetudine non sapevamo più comprendere il genio che ci circondava, che ci entrava nelle orecchie, nel cuore, nel cervello; per capirlo forse non ci è bastato neanche sapere che era il ed più venduto di ogni tempo in Inghilterra.

Ascoltate il preludio che apre "Your latest trick", e capirete che 6,99 euro sono un offesa al padreterno della musica, chiunque esso sia. Respirate questo CD e capirete perché speriamo che un giorno o l'altro, fra le tante resurrezioni di pseudo-gruppi, noi speriamo che risorga il più grande gruppo di " MUSICA " dal 1978 al 1992 !