Set 04
Amy Winehouse Video
E' la nuova regina del rhythm and blues mondiale, riscuotendo enormi riconoscimenti sia dal pubblico che dalla critica. Ha una voce unica ed inconfondibile, uno stile sobrio e scanzonato, un timbro vocale che ricorda, seppur con delle differenze, la grande Billie Holiday.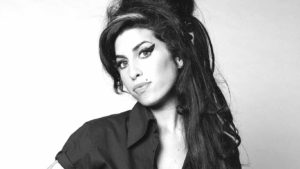 Amy Winehouse : Back to Back
Questa canzone è molto bella come anche il video, creato in bianco e nero, riprendendo il titolo ed il tresto della canzone. Peccato che Amy Winehouse debba combattere con pesanti problemi di droga, che sepsso la vede protagonista in negativo sulle testate giornalistiche e televisive.

Love is a losing game: video di Amy Winehouse
Ecco un altro bel video della cantante rhythm and blues Amy Winehouse, che esegue la canzone "Live is a losing game" : buon ascolto
Commenta questi video e di cosa pensi della cantante Amy Winehouse.